The Edwardian shaped conservatory
The traditional Edwardian flat-fronted style with a square or rectangular internal shape that makes excellent use of the floor space. Each side of the roof slopes back to the central ridge which results in a contemporary style that suits most properties.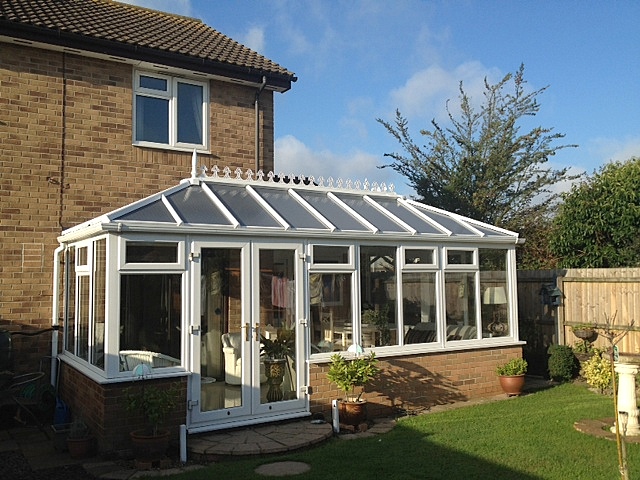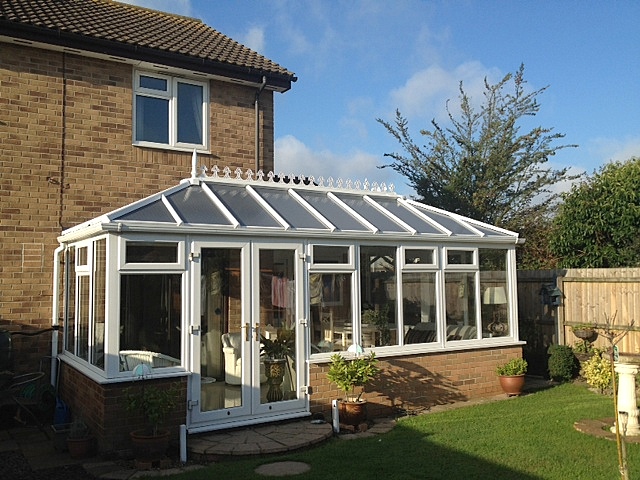 Beautiful & elegant design flourishes
Elegant design features borrowed from the Edwardian era, with a rectangular shape to create maximum usable floor space.
Energy efficient
Crisp lines created by a glass, four-sided pitched roof, attracting plenty of light for a bright, airy living space, while keeping the temperature perfectly controlled.
Customisable
The Edwardian inspired conservatory provides plenty of options for those intending to customise. Decorative finishes such as finials, crestings and coloured glass are available.
Gallery of Edwardian Conservatories
Click an image below to zoom in.